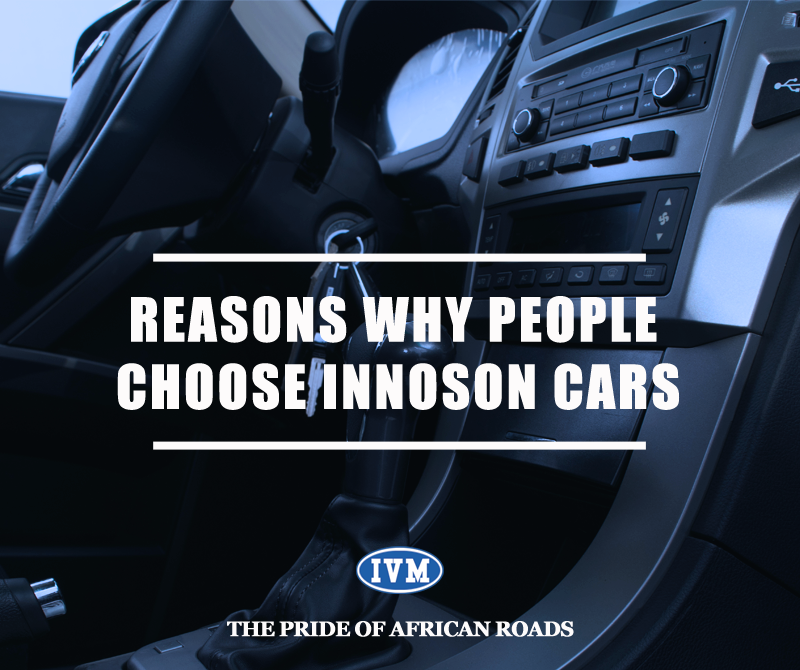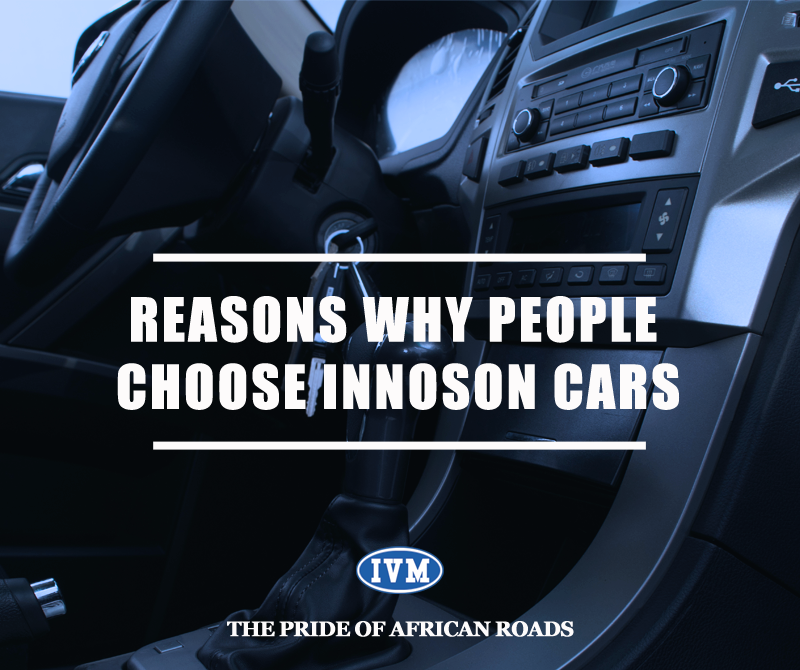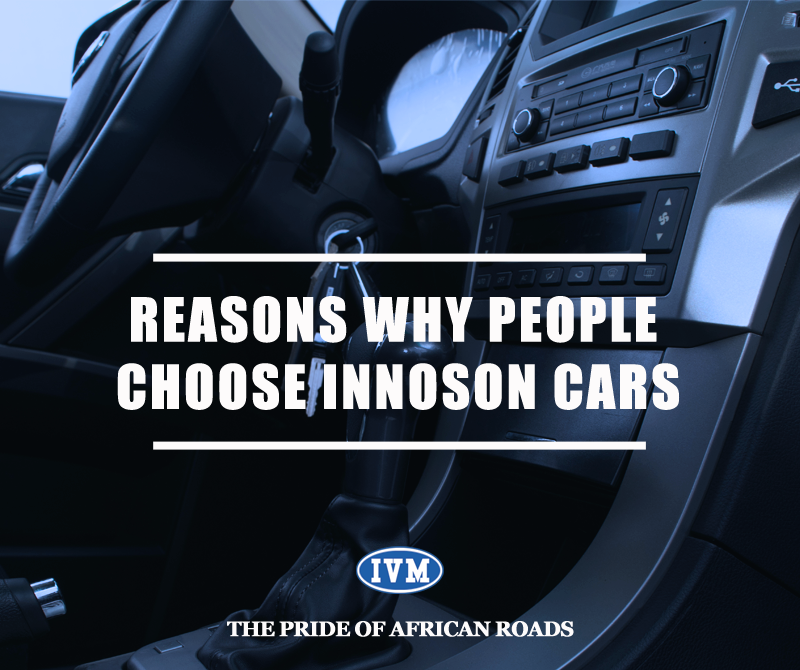 It is hard to think of getting a car from another manufacturing company because Nigerians have realized that when it comes to automobiles, Innoson Motors has set a golden standard for quality and reliability you could practically trust.  For close to a decade, Innoson Vehicle Manufacturing Company has provided the domestic market in Nigeria a car that is efficient, practical, economical, adorable looking and of course a whole lot of fun to drive. As the first indigenous vehicle manufacturing company in Africa, Innoson has been leading the way and climbing the chart not just in Nigeria alone but in Africa simultaneously.
Nigerians go all out for safety first because as vehicles become more and more advanced, the question of safety is becoming increasingly common and here at Innoson we take issues of safety very serious which makes our vehicles avoid a vehicular collision. Below are some of the reasons why people go all out to purchase an Innoson car.
8 REASONS WHY PEOPLE CHOOSE INNOSON CAR
Economy
Innoson cars come with a continuously variable valve lift mechanism designed for low fuel consumption. The Engine has the capacity to produce a high output, but at low fuel consumption and low exhaust emission which is important to environmentally conscious auto buyers, meaning maintenance and repairs are very affordable. The results in great value for our consumers are the value and reduction in the cost of maintenance. These facts are hugely appealing.
Safety
In 2016, National Bureau of Statistics (NBS) reported that 30,105 were injured in Road Traffic Accidents (RTAs). The report also revealed that speed violation was the major cause of the accidents. At Innoson Vehicle Manufacturing (IVM), we conducted rigorous testing and used driver assistance and collision avoidance technology, and other advancements to guarantee drivers safety.
It is also important to know that forward collision warning systems and automatic emergency braking systems are an integral component of Innoson vehicles.
Suits Africa's Geography
Some roads in Africa come with dangerous topology and potholes and these reduce the lifespan of vehicles and increase the cost of maintenance of vehicles. An Innoson car isn't just extraordinarily strong, but so strong that it can withstand the most rugged, rock-strewn roads. It suits such a wide range of demographics within the country's population, that sales have remained very strong for some years now. From young to old, Nigerians have found Innoson Vehicles comes with an unbeatable practicality for city and country life alike, economical costs and cute aesthetics which make the car too fitting to their needs to pass up for other less suitable mass produced options.
Reliability
Because of the nature of some roads, reliability and durability of vehicles are some of the most common reasons why people purchase cars. Research has shown that satisfied auto consumers stick to brands that suit their tastes and preference.
IVM does an excellent job in manufacturing a mechanically sound vehicle in that we have very few recalls or reported problems. One of the best things about simplistic and elegant engineering is that the less complicated something is, the fewer things can go wrong with it
When you have a car with a good engine, good electrical components, and powerful advanced heavy systems or features, breakdowns are typically rarer. And when things do go wrong, the costs of repairing them is significantly lower.
Price/Payment
The grand total price for a car is = cost of purchase + cost of maintenance. Most people have a budget, and that budget dictates what can be spent on a new car. In most cases, the price is not always the problem once the issue of quality has been resolved.  We have partnered with Sterling Bank to enable Nigerians to own a car with ease. Through our IVM auto finance scheme, Nigerians can now own a car, drive home and pay in installment over a period of 36 months. And these cars come also with a warranty that covers the period of your loan repayment.
Value
Even though Innoson cars are less expensive, that doesn't mean that they are cut-rate vehicles. IVM designers squeeze every ounce of value they can into our cars, using quality upholstery and interior materials, adding on features and options usually found in more expensive vehicles, and ensuring that the car is top notch in terms of reliability. The end result is a vehicle that offers drivers much for a very competitive price.
Simplicity
In an era where many vehicle dashboards are beginning to look like the control panels for stealth bombers, Innoson motors keep it simple. That's not to say that we are bereft of tech ideas; our vehicle has many great electronic safety and entertainment features. But they are user-friendly both to the drivers and passengers.
Parts are readily available
Maintaining your Innoson car is simple, thanks to the high availability of parts and trained mechanics familiar with the brand. Because these vehicles are so popular, on Nigerian roads, in particular, you have the assurance that parts will continue to be easily available, even 15 years from now. This is an important perk, as the fantastic durability is best combined with loving maintenance and care.
Are you thinking about getting an Innoson car? Then hurry.
To Purchase Innoson IVM cars and make further inquiries
Visit www.innosonvehicles.com or contact us via sales@innosonvehicles.com or call- 08137075745, 08030889955.
Also, we've partnered with Sterling Bank to enable Nigerians to own a car with ease. Through our IVM auto finance scheme, Nigerians can now own a car, drive home and pay as you go!
All our existing and future range of automobile brands are available through this auto finance scheme and we are not relenting in our efforts to partner with many more Nigerian banks.
So what are you waiting for?
1) Choose your preferred vehicle.
2) Walk into any Sterling Bank nationwide to open an account for auto finance processing.
3) Contact us for the pro forma invoice of your preferred vehicle after Sterling Bank account opening confirmation.
4) Pay the required 25% down payment and wait for your vehicle to be delivered to you wherever you are in Nigeria.
Call our IVM Auto Finance Hotlines Now:
08033562978, 08175812222 – Sterling Bank
08137075745, 08030889955 – Innoson Motors
Innoson……The Pride of African Roads