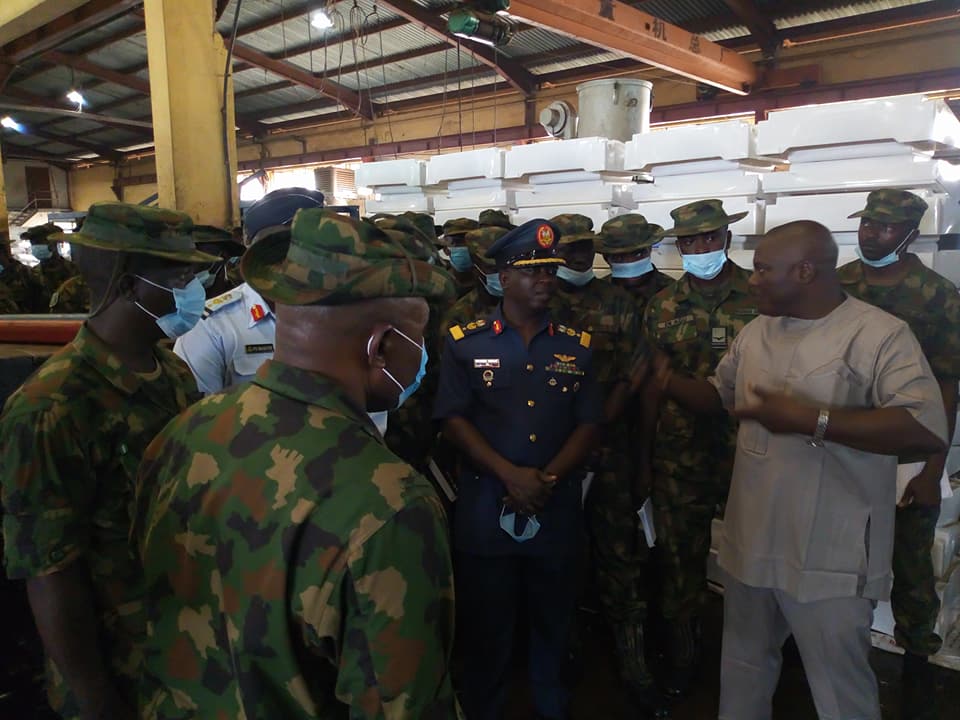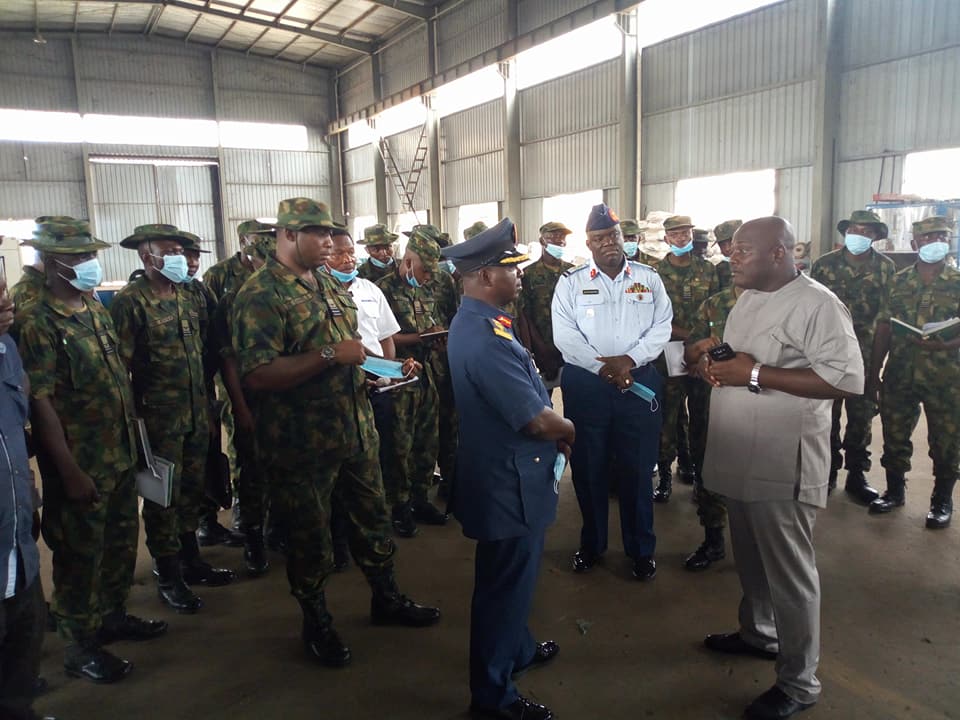 Yesterday, Oct 31st 2017, the students of Junior Course, Department of Air Warfare, Armed Forces Command and Staff College Jaji made an operations visit to Innoson Technical and Industrial Company Ltd, Enugu.
The visit is part of the management package curriculum for students of the Junior Course which is aimed at enabling the students to consolidate their theoretical knowledge of the principles of organisation.
The visit also provided the students the platform to compare a typical civil organisation with the set up in a Nigerian Air Force Formation.
The students were led by the Deputy Commandant Armed Forces Command and Staff College, Rear Admiral IO Mohammed.
The students who received an inspiring and educative lecture by the Executive Chairman of Innoson Group, Chief Dr Innocent Chukwuma OFR on the challenges and triumph of Innoson Technical praised the perseverance spirit of Innoson on surviving against all odds.
Innoson Technical and Industrial Company Ltd is the largest plastic manufacturing industry in West Africa with over 12 production lines of blowing, injection moulding and rotation. It has production machines ranging from 200 tonnes to 2800 tonnes. Its 2800 tonnes is the largest in West Africa