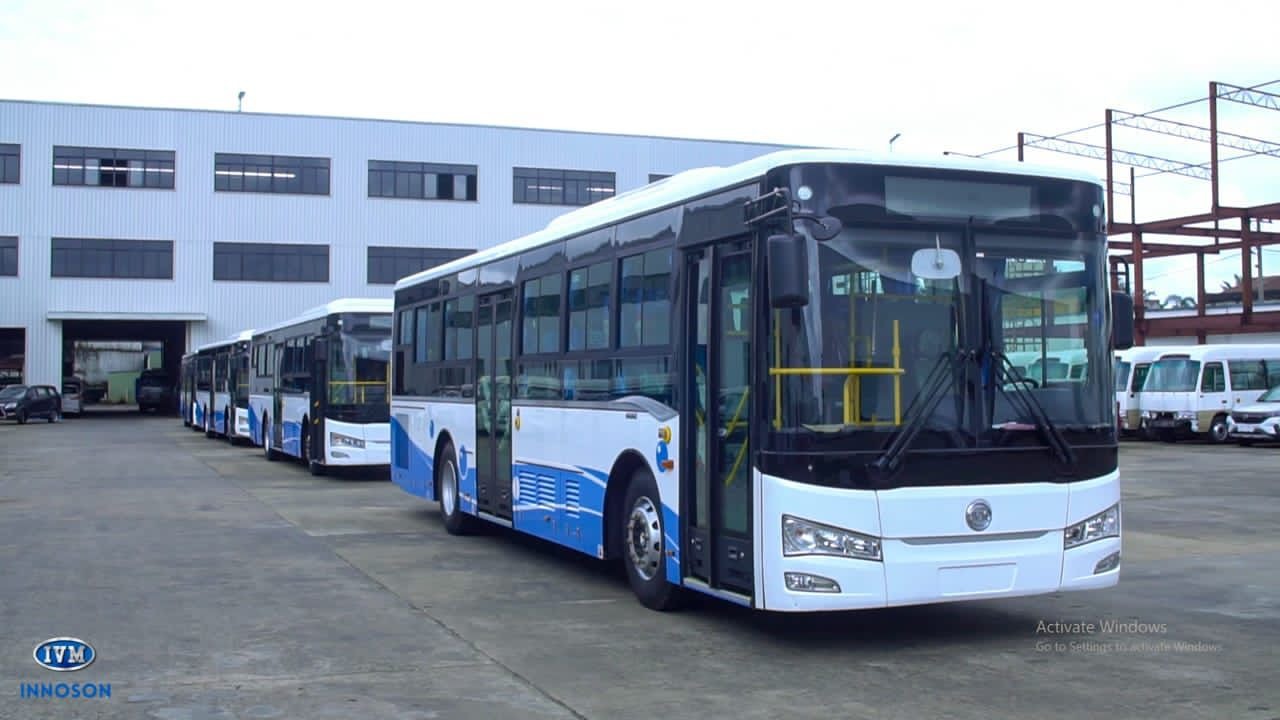 In the past decade, Nigeria has witnessed a significant shift in the automobile market, fuelled by the emergence of Innoson Vehicle Manufacturing (IVM), an indigenous car manufacturer located in Nnewi, Anambra State, Nigeria.
Innoson Vehicles was established in 2007 by Innocent Ifediaso Chukwuma, a Nigerian businessman and entrepreneur, out of a desire to produce affordable, reliable, and durable vehicles that can compete with international car brands.
Over the years, Innoson has become a household name in Nigeria's automobile industry, producing a range of innovative and robust vehicles that cater to the needs of the masses, including sedans, SUVs, pickups, and buses.
What sets Innoson apart from other car manufacturers is its focus on local content development. The company has invested heavily in research and development to design and manufacture vehicles that are tailored to Nigeria's harsh terrain, climate, and culture.
This has led to the production of high-quality vehicles that can withstand the challenges of Nigeria's rugged roads and extreme weather conditions. Innoson also sources most of the materials used in the production of its vehicles locally, thereby contributing significantly to Nigeria's economy.
Innoson's vehicles come with a lot of unique features, including air conditioning systems, plush interior designs, and sophisticated infotainment systems that rival those of international brands.
In addition to its focus on local content development, Innoson has also invested in training and development programmes for its staff to enhance their skills and competencies in car manufacturing.
Currently, Innoson employs over 7,000 people, most of them Nigerian youths, thereby providing jobs and income opportunities for the masses.
Innoson's success has not gone unnoticed, the Nigerian government has shown its support for Innoson by patronizing its vehicles for official use, and many Nigerians have also embraced the brand.
Innoson has continued to gain recognition both locally and internationally, winning several awards, including the Africa Export-Import Bank (AFREXIM) Bank African Brand of the Year award in 2019.
Looking ahead, Innoson plans to expand its production capacity by setting up more production facilities across Nigeria and branching into neighbouring African countries.
In conclusion, Innoson Vehicles has revolutionized Nigeria's automobile industry by producing high-quality, locally-made cars that cater to the needs of Nigerians. With its focus on local content development, skill acquisition for Nigerian youth and job creation, Innoson is helping to build a better Nigeria, one car at a time.