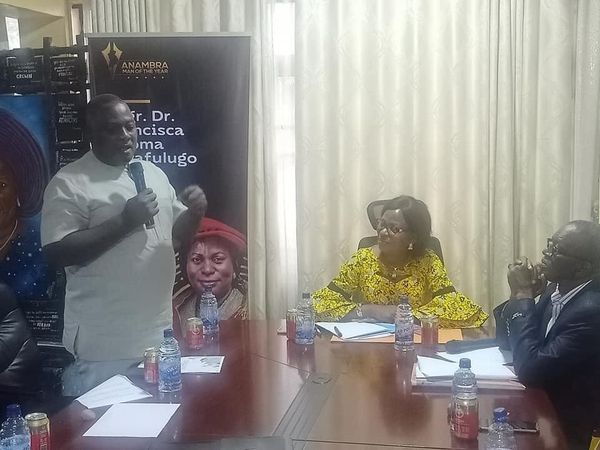 Innoson Vehicle Manufacturing Company, Nnewi and Federal Polytechnic Oko are in the final stages of an agreement that would see them signing a Memorandum of Understanding, to partner with each other in numerous aspects, including the establishment of a research centre, training and imparting of skills, exchange of knowledge, technical assistance, shared copyright ownership, etc.
This was contained in a presentation made to the Chairman of Innoson Vehicles, Chief Dr Innocent Chukwuma OFR on Wednesday, July 7th, 2021 when he paid a courtesy call to the Rector of the Institution, Engr Dr Francisca Unoma Nwafulugo.
During the Presentation, the Rector emphasized that the company and the institution will work to establish a research and training centre for the institution.
According to the Rector "Innoson Manufacturing Company, Nnewi, will partner with Federal Polytechnic Oko in training the staff and students in the various technical departments of the company.
This includes, but not limited to, leadership and entrepreneurial training, feasibility studies, business plans, training of artisans and engineering scholars, promoting transparency in the workplace…, etc."
"The two institutions will also work towards a broad partnership that wouldn't be limited to Innoson Vehicles Manufacturing alone but will also embrace other subsidiaries of the Innoson Group relevant to the programmes run in the Federal Polytechnic Oko that will benefit both staff and students.
The MOU when signed will see the two companies embrace four specific cardinal areas of collaboration including "to deepen the understanding of science and technology, entrepreneurship studies, and industrial skills", staff exchange and mutual visits between the company and the polytechnic, collaborations in training and production of vehicles, etc.
In his speech the IVM Chairman stated that this is an idea whose time has come and that his company will do everything to make this partnership work. He also pleaded with the Institution to include issuing of Certificate to trainee workers that has been certified by the Innoson Kiara Academy, a training arm of Innoson Vehicles.
Cornel Osigwe
Head of Corporate Communications and Affairs
Innoson Group.