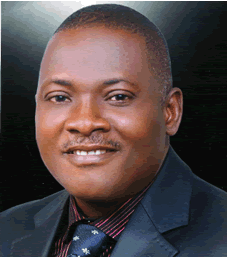 There has been a lot of misinterpretation on the reason why Innoson withdrew his fundamental Human Rights case against EFCC. Most of the mis-interpretation tends to suggest that maybe there has been a settlement between Innoson and EFCC as well as GTB. We therefore want to let the general public know the real reason the suit was withdrawn.
On 20th December, 2017, Innoson filed Suit No: FHC/L/CS/1962/2017 at the Federal High Court, Lagos Division against EFCC and five others to enforce his fundamental human rights. Innoson commenced the application with a motion ex parte. The application was accompanied with an affidavit of urgency. As a result, Innoson's lawyers enquired from the court's registry when the case will be assigned and were asked to check the next day being 21st December, 2017. They did and on 21st December, 2017 were further asked to check on 22nd December, 2017 and also, they heeded to the directive.
Neither Innoson's lawyers nor the bailiff of the court served GTB with the motion ex parte or any of the process in this suit. Moreover, the suit was commenced by a motion ex parte and by the rules and practice it is to be and shall be kept secret; and other party(ies) – Respondents – shall not be heard until the ex parte motion is determined.
Again, in its characteristic manner, GTB became aware of the pendency of this suit, got all the copies of the processes filed in the suit including the motion ex parte filed by Innoson's lawyers. Also, GTB filed a counter affidavit deposed to on 21st December, 2017, got the suit assigned to a judge of its choice and got it fixed for hearing without Innoson's lawyers knowing.
GTB's lawyers attended the hearing of the ex parte application and therein disclosed the information stated above and as well started making submissions in respect thereto. As a result, Innoson's lawyers withdrew the suit and Innoson is taking steps to get the judiciary as well as the Acting Chief Judge of the Federal High Court to investigate what happened – how GTB became aware of the suit and got all the processes filed therein that were not served on it.
Cornel Osigwe
Head of Corporate Communications
Innoson Group