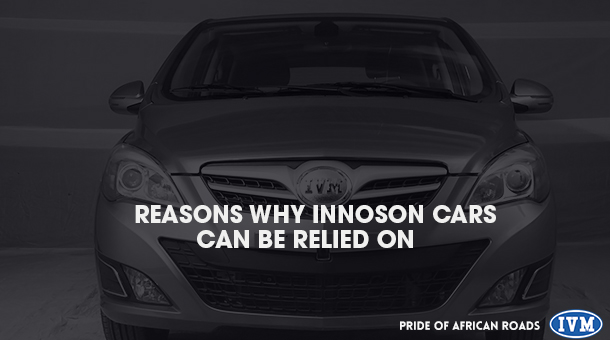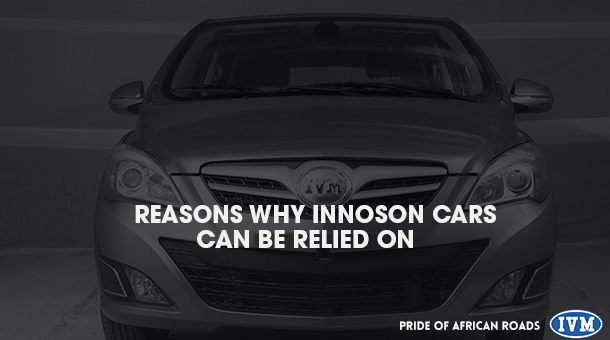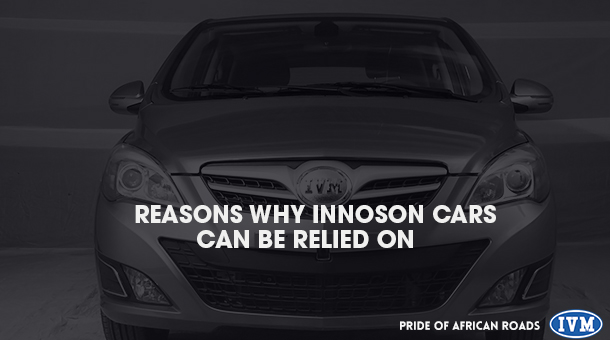 When buying a car, buyers are faced with a lot of options. Dozens of brands and hundreds of models are available from every continent, which, of course, is great news for buyers. It gives them an excellent choice and the assurance that they will find a vehicle that's perfect for their needs and also perfect for their money. But which one to choose? There are so many models, and you can never be 100% sure about the quality of certain brands, regardless of the price.
Innoson cars are fast becoming famous for their reliability and they are one of the most popular choices in Africa currently. In fact, Innoson is defiantly stepping foot in other African countries after Mali ordered 400 cars.
Innoson cars might not be in every family's garage, but they are certainly a great choice for quality-conscious buyers.  Innoson vehicle manufacturing also boast of many sporty options with an eye-catching design that have won the hearts of many car buyers across Nigeria.
Buying an Innoson car is a reasonable choice, especially if we're talking about cars that come directly from the factory. There are many reasons why purchasing such vehicle is a good option, which has to do with the quality that comes with the cars.
First of all, you need to know that driving in Nigeria is not as convenient as in other countries. Especially in large cities like Lagos and Abuja, the traffic is so busy that it makes more sense to travel by a public transport, and we took all these in mind to manufacture a car that can stay in traffic without overheating, go on long trips without breaking down and consumes less fuel.
Safety:
At Innoson Vehicle Manufacturing Company we value lives and that is why we put safety first. We put our nose to the grindstone to manufacture cars that can outlive other competitive cars. We do this without minding how long the production will take us. Our cars undergo rigorous testing before we put them out to be sold. The safety control system, including its BOSCH ABS+EBD system, 2 SRS airbags and high-rigidity body-cage structure, forms an impeccable safety shield just like a bodyguard protecting you from any danger and allowing to completely enjoy your driving experience
Fewer Service Visits:
Innoson Vehicles are durable long-lasting vehicles. All Innoson cars sold 3 years ago are still on the road, squeaky clean just like the day it was bought.   Innoson cars last a long time and save you the stress of constantly visiting a mechanic to haggle one issue or another. What more can you ask for from a car manufacturing company that gives 1 year engine, axles and gear warranty or 10000km warranty.
No Overheating:
Overheating is an Engine greatest enemy. It can ruin your day and make you regret why owning a car. In responding to the Nigerian hot environment, IVM built in additional fans to the AC condenser together with the one of the radiator. The AC condenser has two fans while the radiator has a big fan making it three sets of fans. This unique feature is one of the reason while IVM vehicles esp. its buses and SUV hardly overheat.
Reinforced Shock Absorbers:
When we think of smooth drive, we usually think of horsepower and top-performing engine. However, little of us are aware that powerful engine is pretty much useless without driver's ability to control the car. That's where shock absorbers take the stage. As their name entails, shock absorbers, literally absorb unpleasant effects of bumpy roads and unavoidable holes thus enhancing driver's control over the vehicle as well as the overall comfort of all passengers. Our cars has a strong shock absorber that makes driving fun even.
Nigerian-Made Features
The Innoson brand boasts an impressive amount of Nigerian-made content, we manufacture our cars from scratch with authentic Nigerian contents. Furthermore, we took account of all problems a Nigerian car owner faces on the road and developed an antidote for such hazards in our cars like building a car that can withstand the harsh Nigerian sun, unending potholes etc.
Comfort:
Comfort is the most common thing everyone looks at when buying a car. Since the invention of our first car, the challenge of enhancing passengers' comfort has been a major part of our manufacturing process. Various technologies, including its intelligent weather-sensor system and automatic induction headlight system, will bring you to a new level of human—car interaction.
Fuel Economy:
Innoson cars come with a continuously variable valve lift mechanism designed for low fuel consumption. The Engine has the capacity to produce a high output, at low fuel consumption and low exhaust emission.
Are you thinking about getting an Innoson car? Then hurry.
To Purchase Innoson IVM cars and make further inquiries
Visit www.innosonvehicles.com or contact us via sales@innosonvehicles.com or call- 08137075745, 08030889955.
Also, we've partnered with Sterling Bank to enable Nigerians to own a car with ease. Through our IVM auto finance scheme, Nigerians can now own a car, drive home and pay as you go!
All our existing and future range of automobile brands are available through this auto finance scheme and we are not relenting in our efforts to partner with many more Nigerian banks.
So what are you waiting for?
1) Choose your preferred vehicle.
2) Walk into any Sterling Bank nationwide to open an account for auto finance processing.
3) Contact us for the pro forma invoice of your preferred vehicle after Sterling Bank account opening confirmation.
4) Pay the required 25% down payment and wait for your vehicle to be delivered to you wherever you are in Nigeria.
Call our IVM Auto Finance Hotlines Now:
08033562978, 08175812222 – Sterling Bank
08137075745, 08030889955 – Innoson Motors
Innoson……The Pride of African Roads