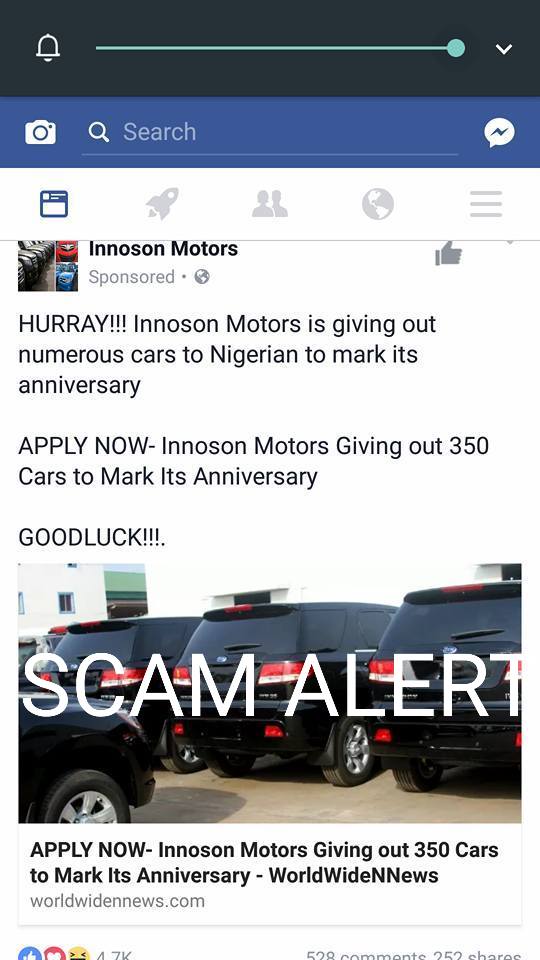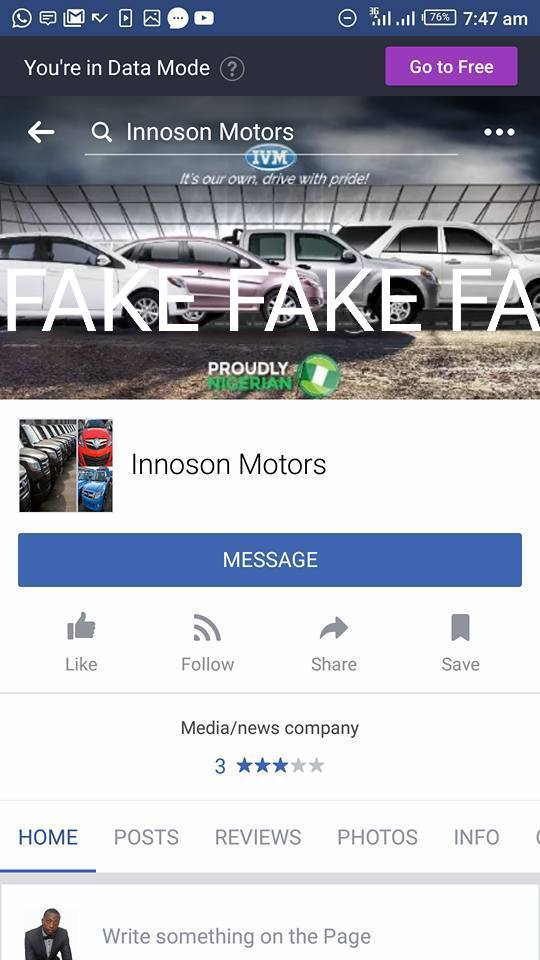 This is to inform the general public that Innoson Motors, facebook.com/InnosonMotors @InnosonMotors is the official, main and only facebook page of Innoson Vehicle Manufacturing Company Ltd. Any other page bearing whatsoever name relating to Innoson is fake and was created to defraud unsuspecting public.
Just recently, a Facebook page bearing Innoson Motors was created and they currently sponsored a post claiming Innoson Motors is giving out vehicles to the public. This is a scam. Please be warned. We have reported the said page to Facebook for appropriate actions.
Please be rightly informed that Innoson Vehicle Manufacturing Company Ltd is currently not giving out vehicles. Any promo or promotions will be announced or published through our official social media platforms and other reputable media organizations.
Always visit www.innosonvehicles.com for any enquiries.
To our customers, thank you for your patronage.
To our fans and well wishers, thank you for believing in us. The best is yet to happen.
Cornel Osigwe
Head, Corporate Communications
Innoson Group