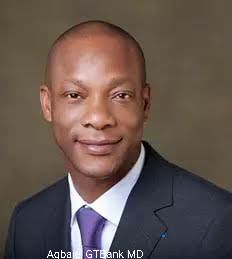 Our attention has been drawn to a false publication on some news media purporting that the Nigeria Police applied for a bench warrant to arrest the boss of Innoson Motors, Chief Innocent Chukwuma, and we, as a result, deem it proper to respond and put the records straight.
First, a bench warrant can only be applied for and, if the necessary conditions are met, be issued by the Court in a pending charge.  As it is, there is no charge pending against Innoson Motors Boss – Chief Innocent Chukwuma, his company, Charles Chukwu, Maximian Chukwura, Mistsui Osk Lines and Anajekwu Sunny.  Although, in December 2015, the Inspector General of Police initiated Charge No: FHC/L/565C/2015 against Chief Innocent Chukwuma and 5 others, the Police through its instrument duly initialed and filed in the Court, in the same charge, on 17th February 2016 withdrew the charge to enable it conclude investigation of the allegation leading to the charge.
The genesis of the withdrawn trumped-up charge:
At all material time Innoson Nigeria Ltd. was a customer of Guaranty Trust Bank Plc. Sometime in 2012 Innoson discovered that GTB imposed and debited its current account with over N700Million excess and unlawful charges. GTB failed and refused to refund the N700Million to Innoson. Consequently, Innoson commenced Suit No:FHC/AWK/CS/139/2012 against GTB and thereat the Court rendered judgment in the sum of N4.7Billion with 22% interest on the judgment debt until satisfaction of the judgment debt in favour of Innoson against GTB. GTB appealed to the Court of Appeal, Enugu Division against the judgment in Appeal No: CA/E/288/2013. However, on 9th December 2014, the Court of Appeal ordered GTB to pay the judgment debt, which then stood at over N6Billion, into an interest-yielding account in the name of the court.
Also, in Suit No: FHC/L/CS/603/2006, the Federal High Court, Ibadan Division ordered GTB, in a garnishee order absolute made on 29th day of July 2011, to pay N2.4Billion to Innoson. Also, The Court of Appeal Ibadan Division in its judgment of 6th February 2014 in Appeal No: CA/I/258/2011 affirmed the decision of the Federal High Court and ordered GTB to pay the N2.4Billion to Innoson.
As at 2013/2014 the outstanding indebtedness of GTB to Innoson by reason of the judgment debts was over N8.5Billion.  In its various affidavits, particularly at the Court of Appeal in Appeal No: CA/E/288/2013, GTB deposed that if it pays the outstanding judgment debt of N6Billion, let alone the N8.5Billion, it will collapse and be out of business.
Consequently, in order to save itself from paying the outstanding judgment debts to Innoson, it resorted to a fictitious petition and, in a characteristic manner, the trumped-up charge – Charge No: FHC/L/565C/2015 – which was properly and competently withdrawn by the police on 17th February 2016.
Now turning to the allegation of falsification of shipping documents and representing them as genuine to obtain a loan ofN2.4Billion from GTB: GTB did not at any time grant any loan of N2.4Billion to Innoson and there was no such thing as Innoson obtaining any loan from GTB with shipping documents.
Innoson obtained, and had repaid same, a loan of N1.3Billion from GTB and secured same with a legal mortgage of its properties worthing over N1.4Billion. For emphasis, shipping documents, vide: Bills of Lading, are issued when goods covered by them are already loaded onto the carrying vessel, and no manufacturer would release its goods for shipment unless it is paid or its payment guaranteed.  In this circumstance, if GTB is saying that Innoson used bills of lading to obtain loan from it, does it mean that it didn't investigate the genuineness of the bills of lading before granting the loan – this is not an attribute of a seasoned bank except that of an unethical and a careless bank; secondly, it means that for Innoson to have the bills of lading the goods were already paid for and as such it does not need any loan from GTB in that regard. This shows that no loan was obtained with shipping documents – bills of lading.
Again, GTB paid the duties for all the goods Innoson imported with the facility it granted to it before Innoson cleared the goods covered by the Bills of Lading. As at the time of payment of the duties GTB knew or ought to know that the goods covered by the Bills of Lading and its facility were to be cleared. Again, after clearing the goods Innoson returned to GTB the relevant exchange copies/documents for transmission to Central Bank of Nigeria and accordingly GTB transmitted them to the Central Bank of Nigeria.
Innoson never did anything hidden, fraudulent or criminal in all its dealings with GTB. GTB is only looking for means to blackmail, hoodwink and force Innoson to forego its monetary judgment against it. This judgment debt as at today stood at overN10Billion.  GTB's strategy in this regard knows no limit.  Recently, in a ploy to get the Supreme Court of Nigeria set aside theN2.4Billion judgment debt against it, it alleged through  a motion in Appeal No: SC/694/2014 that Innoson obtained the judgment in Appeal No: CA/I/258/2011 by fraud but the Supreme Court in its wisdom, and rightly, dismissed that in May 2017. As a result, Innoson commenced a N400Billion suit against GTB in Suit No: FCT/HC/CV/2448/2017 at the High Court Federal Capital Territory, Abuja.
There is pending at the Court of Appeal an appeal on whether there is any charge at the Federal High Court, given the police withdrawal of the charge.  Though the motion for stay of further proceedings was dismissed by the Court of Appeal while the substantive appeal is still pending, Innoson has appealed against that decision to the Supreme Court of Nigeria, thus SC:839/2017. At the Supreme Court, Innoson filed motions for stay of further proceedings in Charge No: FHC/L/565C/2015 and stay of execution of the directive of the Court of Appeal that proceedings should continue.  Innoson has given the Federal High Court Notice of these two motions pending at the Supreme Court.
Justice Faji did not adjourn, on 10th October 2017, to 21st November 2017 for hearing of the application for issuance of bench warrant but rather to study the ruling of the Court of Appeal and to hear Innoson's and others' preliminary objection. There was no application for issuance of bench warrant pending before Honourable Justice Faji on 10th October 2017.
Cornel Osigwe
Head of Corporate Communications
Innoson Group