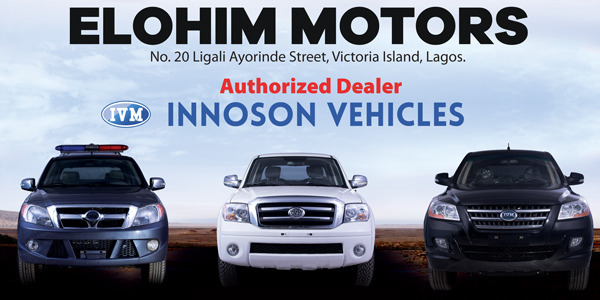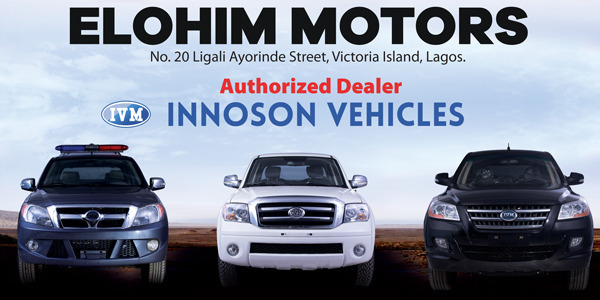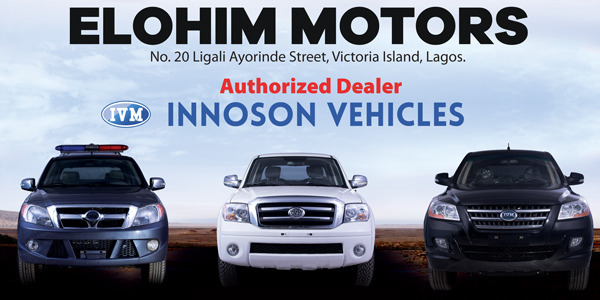 You requested for it and now your request has been granted: an Innoson Authorized Dealer Showroom!
Due to the request by our esteem customers, Innoson Motors has partnered with an auto dealer; Elohim Autos located at No. 20, Ligali Ayorinde Street, Victoria Island, by Landmark Event Centre Junction Lagos State to provide friendly and professional help that will enable you make the right car purchase.
Through Elohim Autos, we've been able to also provide a showroom where you can have access to our brand of cars, get answers to your technical questions about our vehicles, test drive and generally have a firsthand feel of the Innoson Vehicles.
In other to provide more access to Innoson Motors, Innoson Vehicle Manufacturing (IVM) is also working on opening several other auto showrooms across Lagos and other parts of the nation by partnering with other auto dealers.
We are also working on our own auto showroom with full service centre to provide you with great customer experience and technical maintenance as Africa's 1st indigenous car manufacturer.
Be rest assured that an Innoson Auto Showroom will soon be opened next to you—our esteem customer.
And with IVM Auto Finance, you can also own a brand new car from Innoson and pay with ease.
So, go own a car, pay with ease and drive with Pride!